Enjoy unlocking both Modern and Ancient secrets! With GlyphViewer Image SEO and Hieroglyphs are a jiffy.
Ever felt frustrated because you did not understand text in an image?
Provide native language translations of text in your images.
Ever took a trip to Egypt? How about the Ancient Egyptian Hieroglyphs in your photos?
With GlyphViewer it's pretty much the same thing.
Give GlyphViewer a try!
Build and share translations of modern or ancient content in your images. Improve the image's SEO to get noticed.
GlyphViewer is designed for both user and company needs:
Site owners that want to internationalize their images and improve SEO.
Advertisers that build image campaigns and want targeted content.
Tourist to Egypt who want to translate hieroglyphs in their photos.
Researchers or just people wanting to know more about ancient languages.
Museums who want to expose the secrets of their artifacts.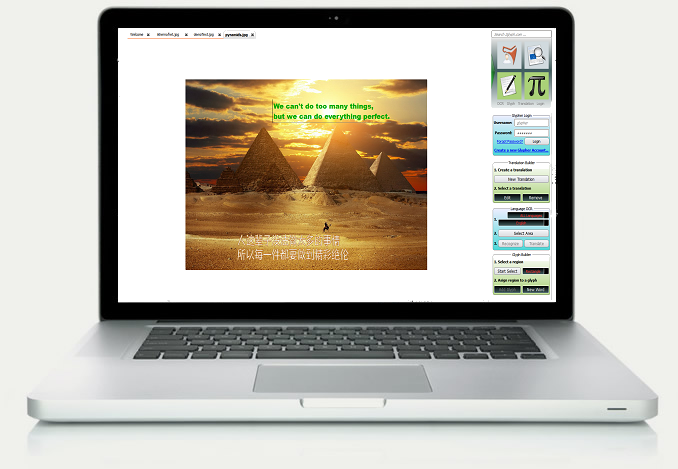 >